I've seen a few fun sites where people are sharing their thrifted outfits...thought I'd join :)
All 3 outfits you see pictures above (Brooks is wearing the same outfit in both) are solely thrifted. I'm addicted to thrifting (giving something a second life:)...clothing, shoes, jewelry, furniture, toys, books, vases, kitchen items (I scored a gorgeous bundt pan for $1 last week. YES), you name it.
Brooks and I had a fun time with photobooth (hence the grainy shots).
"kisses"
"knuckles"
"airplane"
...those are our kind of model poses ;)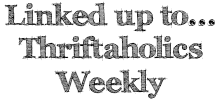 *****************************************************
Spiritual health:
Ensign - July's First Presidency Message
Physical health:
going to yoga at Skills Fitness tonight...can't wait